Transitional and coastal water assessment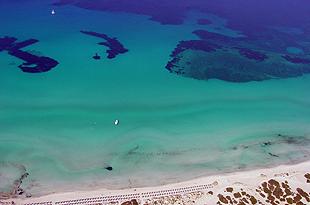 Marine ecosystems addressed by the Water Framework DirectiveDirective 2000/60/EC to establish a framework for water policy and management in Europe cover transitional waters (brackish waters, e.g. estuaries) and coastal waters. Four organism groups are used to assess these ecosystem types: phytoplankton, angiosperms and maroalgae, invertebrates and fish (transitional waters only). A wide variety of assessment methods is available, which are, however, still incomplete and not always comparable.
This part of WISER will be mainly using existing data from finalised and ongoing research projects and monitoring campaigns. A field exercise will focus on those regions, which are yet underrepresented in the data sources.
The development of new and the improvement of existing assessment methods will address all organism groups. Using a variety of statistical and modelling techniques biotic and environmental data will be linked to select robust biotic indices reflecting the degradation of marine ecosystems.